NOMENCLATURE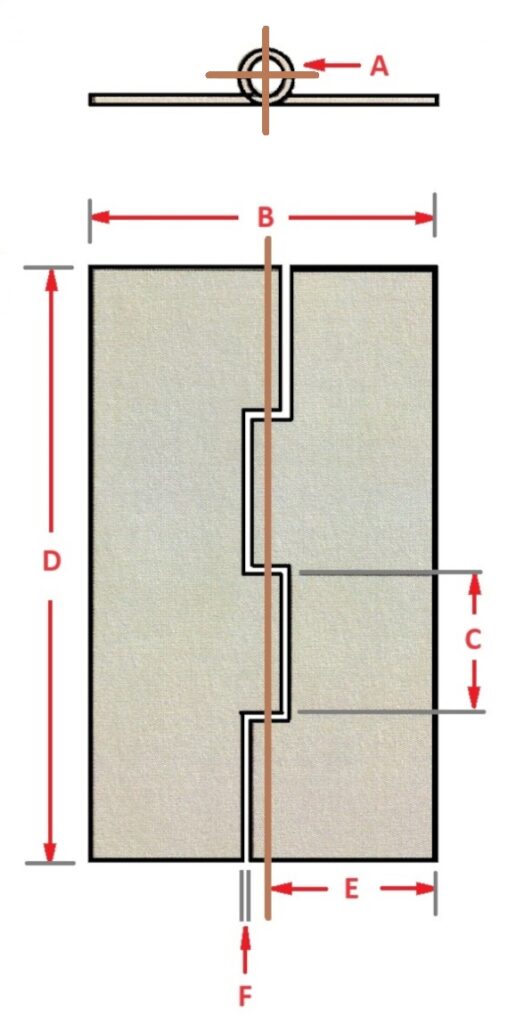 A – KNUCKLE
The hollow circular part at the joint of a hinge through which a pin is passed. Sometimes called loop, join, node, or curl.
B – HINGE WIDTH
The overall dimension of the leaves measured perpendicular to or across the pin.
C – KNUCKLE LENGTH
The nominal or typical dimension of the knuckle measured parallel to the pin.
D – HINGE LENGTH
The length of the leaves measured parallel to the pin.
E – LEAF WIDTH
The dimension from the center of the pint to the outer edge of the leaf.
F – PAINT CLEARANCE
The minimum dimension between the outer face of the knuckle and the opposing edge of the leave cutout over the entire range of the pivotal movement of the hinge.